STUMP METAL ROOFING
Customer Testimonials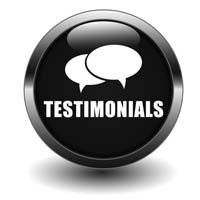 Jenny R
Stump put the most beautiful metal roof on our home that I have ever seen. Our house is the envy of the neighborhood.
Jackie E
Stump quoted our roof and estimated it would be installed within 30 days. They actually had it installed within 10 days. Stump is a company that under-promises and over-delivers.
Don, Steve & Ed
Stump Roofing is by far the best roofer we've ever worked with. We manage and remodel several properties and we've had roofs installed on most of them... and no one does it better than Stump.
Danna & Steve P
What a great experience dealing with Nelson and his crew. The Stump Roofing Team is beyond good, they're great!

Debra D
I wanted something to make my store a unique on the outside as it is on the inside. Stump came up with the perfect solution. I'm thrilled!
Jackson F
I've wanted a new metal roof on my barn for 10 years. Stump delievered the most amazing metal barn roof you have ever seen. Stump is amazing!
Ralph & Sammie C
We have had shingle roofs for our entire marraige. The have been one problem after another. Five years ago Nelson Stump put on a Seamless metal Roof and it is the most attractive and durable roof we;ve ever had. Stump delivers.
Carter & Joyce G
The Stump Crew did an outstanding job for us. They came in right at budget and beat their stated install time. Plus, they are the nicest people you will ever deal with.
AT STUMP ROOFING WE LOVE HAPPY CUSTOMERS
We hope you give us the opportunity to add you to our list!