Join the Stump Roofing Team
At Stump Roofing, we believe that our team is our most important asset. That may becasue we treat each other with respect and truly care about each other. We work together like a well-oiled machine. The fact is, we're more like family than co-workers.
If you are interested in a career in roofing, give us a shout. We are always looking for honest, caring, hard-working people. However, if you don't have those qualities, you'd be better off to look somewhere else.
FOR A CAREER IN METAL ROOFING CALL NELSON STUMP TODAY
If you you think you have what it takes, feel free to give me a call personally. We're always intersted in talented people with the right attitude and the right fit!
574.238.4696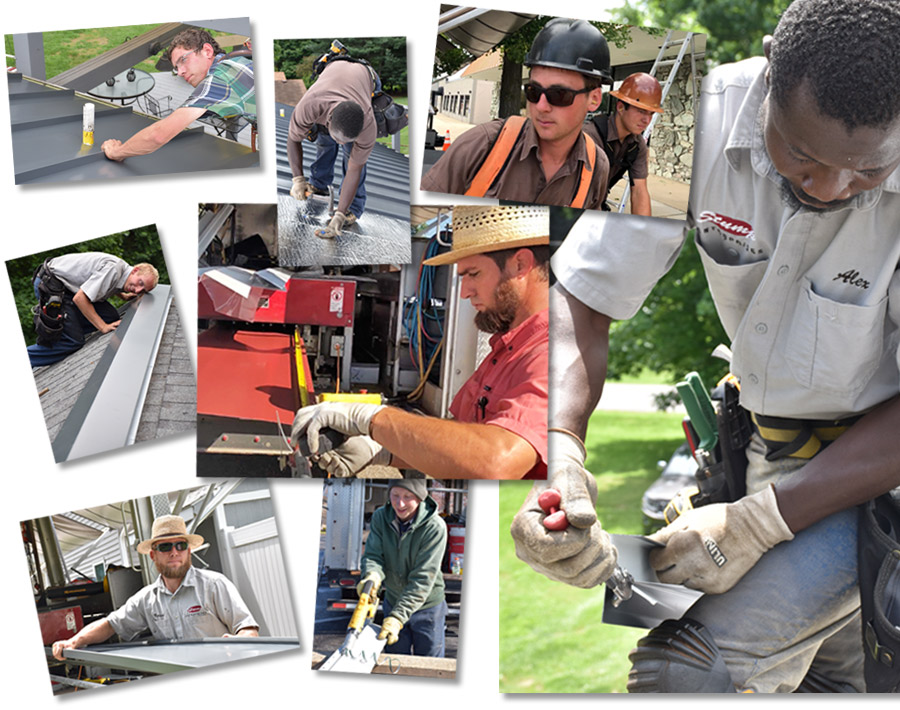 When people say that Stump Roofing is Michiana's #1 Metal Roofer we want them to know, that is largely due to having an exceptional team. We can't say enough about them!
If you'd like to join the Stump Roofing Team call 574.238.4696 or email us from our contact page