A Bit About Stump Roofing...
Michiana's Best Metal Roofer
Stump Roofing began from humble beginnings. It started with Nelson Stump, who at an early age was replacing barn roofs and working on the roofs of friends and family. That was nearly 20 years ago. Today that experience and work ethic has helped Stump Roofing to grow and become the Michiana's #1 source for standing seam metal roof installation and repair.
Little by little Stump learned ways to be quicker, more efficient and of course better, to the point where he was doing the highest quality metal roofs in his community. Eventually Nelson hired his first employee, then his second and then his third. He looked at there character first, identifying characteristics like honesty, integrity, temper, attitude, work ethic... and their potential talent. As he hired good people, he trained them on how to achieve quality and ensuring that his customers were unconditionally satisfied. And so his reputation as Michiana's Best Metal Roofer began.
Today the Stump licensed and insured company works hard to educate customers about the benefits of metal roofs. He also shows homeowners, business owners and leaders of organizations (such as churches and non-profit companies) the great advantages that Stump metal roofs can offer them. From commercial buildings to homes, patios and porches, barns and churches, properly installed, high quality metal roofs bring luster and durability to a building or structure.

ABOUT METAL ROOFS BY STUMP ROOFING
STUMP ROOFING COLORS & STYLES
Stump Metal Roofing offers the widest variety of metal roofing options for homes and businesses. We use only the highest quality, choice metal roofing and metal roofing supplies. By doing so we protect your roof from rust, fading, and corrosion. This keeps your home or business roof looking amazing for decades. There are many metal styles to choose from today which is another advantage in choosing a metal roof. Stump metal roofing colors are available in a wide variety of choices including browns, greens, rust, red, blues, copper, tan, neutral, white, black... and a myriad of other metal roof colors. In addition, color samples can be sent to Stump customers for matching purposes.
Choice of metals are tin, steel, corrugated metal, and standing seam metal, and more.You have the opportunity to purchase different gauges and styles (such as v-crimp, snap on and others). Stump roofs can be had in a variety of styles and substrates (including alloy steel, copper, tin and zinc).
See the Stump Metal Roof Color Chart here.
DURABILITY
Metal roofs are obviously much more durable than shingle roofs. They are also better at withstanding hard rain storms, high winds, hail, snow and dramatic climate or temperature changes. Stump Roofs are also intentionally made and installed so that they are extremely strong and durable so they provide extreme protection for your home or business. By using only the highest quality, choice metal roofing and metal roofing supplies it protects your roof from rusting, fading and corrosion.
GUARANTEE AND CUSTOMER SATISFACTION
Our main concern is always your satisfaction. Our goal is to make our customers happy with their new metal roofs 100% of the time. That starts with the attitude that every Stump metal roof we install will consist of only the highest quality materials and workmanship. Next we focus us our promise to deliver. Withstanding exceptionally bad weather or any other uncontrollable circumstance, our goal is to deliver what we say, when we say. Just that has given us what is considered by many, the reputation as the best metal roofer in Michiana!
To back that up, we offer our customers a limited lifetime warranty (Stump's metal roofs come with a 35 year warranty) which means that no repair or maintenance is expected in that period of time. Plus when we install your metal roofing we offer our customers a complete installation guarantee. Using only the highest quality, choice metal roofing and metal roofing supplies protects your roof from rusting, fading and corrosion... therefore you end up with a beautiful metal roof that should last an entire lifetime.
ON-SITE FABRICATION
Since metal roofs requires on-site fabrication in order to fit each roof design, Stump has developed strong skills in custom fabrication. Their one-of-a-kind designs, along with high quality execution, have set their work apart from all other companies. They have successfully roofed large and small homes, barns and farm out-buildings, churches, professional offices and municipal structures. At Stump we also have invested in our own metal brakes to bend and cut metal precisely as needed for your specific project. We even have a transportable metal brake that we use on most project sites so that we can be more efficient and quicker, which obviously saves us time, eliminates waste and of course that saves you money.
FREE ESTIMATES
At Stump Roofing, we are always happy to provide our clients with a free consultation, free written estimates and free quotes on metal roofing and roofing supplies as well as metal roofing installation. We'll even measure your roof so that you don't have to. Contact us here for Quotes and Estimates
MICHIANA'S BEST METAL ROOFER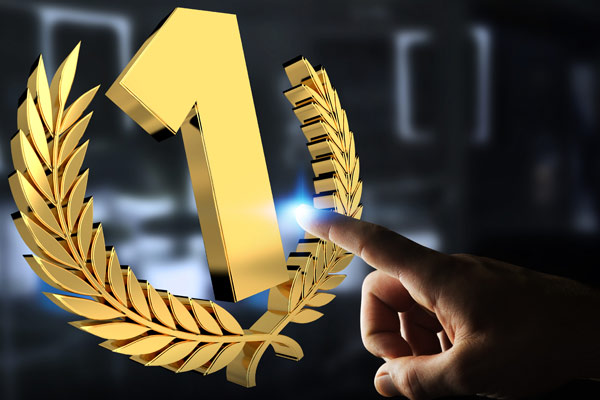 OUR BELIEF IS THE FOUNDATION OF OUR APPROACH
Maybe we're a little bit old fashioned. We believe in characteristics like Honesty, Integrity, Quality Workmanship, Hard Work, Complete Customer Satisfaction and Safety. Those are our values, not a mission statement. We believe that those values are a big part of what makes us successful, but even if they're not, we wouldn't change, because those values make us who we are. .
HONESTY
We are always, always honest with everyone (our customers, our team, our vendors). This makes us feel better about ourselves and it's simply the right way to live.
INTEGRITY
Our intention is to always do the right thing. If we do that we will always have a reasonable reputation.
WORK HARD
If we work hard every day and focus on the goal of the day we will always be competitive. Plus, hard work makes us feel better at the end of the day.
QUALITY WORKMANSHIP
If you are going to create something, create it to the best of your abilities. Fine-tune your craft so that you can be proud of a job well done!
ENSURE COMPLETE CUSTOMER SATISFACTION
The way to make customers happy and maintain a good reputation simply do what we say, when we say... to the very highest standards we are capable of.
BE SAFE
Keep yourself safe, keep you co-workers safe, keep your customers and their property safe. Work efficiently, but maintain the ability to focus on safety.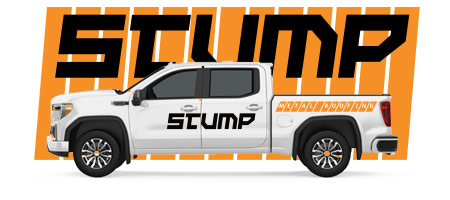 STUMP ROOFING MICHIANA'S METAL ROOFING COMPANY
Call us for your FREE QUOTE