Stump Roofing
Michiana's Best Metal Roofing Company
Standing Seam Metal Roofs & Custom Trim
Welcome to Stump Roofing, Michiana's Best Metal Roofing Contractor. If you are familiar with Stump Roofing you are likely aware of our positive reputation for delivering our customers the highest quality metal roofs and as well as the best service in the metal roofing industry. At Stump Roofing our crews are made up of dedicated, caring and very talented metal roofing experts.
Providing Michiana With The Highest Quality Metal Roofs At The Lowest Prices
Providing Michiana The Very Best Prices On The Highest Quality Metal Roofs.
Stump Roofing is Michiana's #1 Metal Roofer. When it comes to new metal roofs, metal roof installation and metal roof repair in Michiana, ​​​​​​we are tough to beat. Our quality products and our skilled roofing craftsmen have been doing metal roofs for decades. At Stump we use only the finest materials and don't skimp. Nor do we do a bait and switch. We pride ourselves on our honesty and commitment to installing the best metal roof possible... for every customer we have. Our approach may be a little more traditional than others, but we like the way we do business... and apparently so do our customers, based on the incredible amount of referrals we get as metal roofing contractors.

FREE AND EASY QUOTES
At Stump Roofing quotes are free and easy. Just click the button which takes you to our contact page. There you will simply fill in your name, phone# and email. Also, add a little about your project. We will contact you with a FREE QUOTE!
At Stump Roofing, we want to make it painless for you to get the metal roof that everyone will envy!

7 BENEFITS OF A
STUMP METAL ROOF
Roofs can be a relatively large investment in your Home, Business or Organization. Stump has been in the Roofing Business for many years now and has installed thousands of roofs. Over all of those years, we have found that in almost every case the best roof is a quality metal roof. Here is why:
1.
STUMP METAL ROOFS
ADD VALUE
TO YOUR HOME OR BUSINESS
Metal roofing is a great investment. Sometimes a metal roof may cost more initially than an asphalt or wood shingle roof however, metal roofs hold up under the worst weather conditions... a lot more than shingles. Shingles often need repairs or replaced after a storm. Metal roofs typically withstand the weather over the years... and always look beautiful.
2.
STUMP METAL ROOFS
LASt MUCH LONGER THAN SHINGLE ROOFS
Stump Metal Roofs outlast shingle roofs, that's as simple as it gets. The materials that we use will last a lifetime. Metal roofs are also more durable and hold up to the weather better.
3.
STUMP METAL ROOFS
HOLD UP TO THE WEATHER
Stump Metal Roofs protect you and your property better. Our metal roofs withstand the elements and protect you and your property more than shingle roofs. We install high-quality metal roofs in a manner using seams. This method creates a waterproof technique that prevents leaks and water damage. Stump Roofing materials, combined with our approach in installation, will hold up even in torrential downpours.
4.
STUMP METAL ROOFS
HAVE A BETTER FIRE RATING
For the most part, metal roofs have a much higher fire rating than asphalt or wooden shingle roofs, especially heavier gauge metal roofs as we install at Stump Roofing. If protecting your family and your assets is a priority then consider a Stump Metal Roof for your home, business or organization.
5.
STUMP METAL ROOFS
LOOK BETTER LONGER
Not only do our metal roofs outlast shingle roofs... they also look better. When it comes to aesthetics, Stump Metal Roofs hold their beauty for many years after shingle roofing has worn, discolored and been damaged by the elements. If you want a new roof that will last a lifetime... and look amazing for years, a Stump Metal Roof is your answer.
6.
STUMP METAL ROOFS
OFFER MORE VARIETY THAN SHINGLE
Over the years metal roofs have become more and more popular. Due to that fact, more colors and styles have been introduced. In fact, Stump Metal Roofs have a better variety o colors to choose from than any shingle-type roof. This means that no matter what the design or style or colors of your home, Stump Roofing has a metal roof that will complement it beyond what you might imagine.
Check out our metal roof color chart here.
7.
STUMP METAL ROOFS
ARE MORE ENERGY EFFICIENT AND LOWER UTILITY BILLS
It is a major benefit for most homeowners and businesses. If a metal roof is properly installed using the methods that we use at Stump Roofing, a metal roof insulates your structure much better than an asphalt roof. First metal reflects the sun on extremely hot, sunny days, it doesn't absorb and transfer as much heat into your home or building which keeps it much cooler. Again, when properly installed, metal roofs also cut your heating bills. When Stump Roofing installs a beautiful, energy-efficient, metal roof for you, you can expect a significant decrease in your energy bills.

CHOOSING THE RIGHT METAL ROOFING COMPANY
It's important to choose your metal roofing company wisely. We hear horror stories every day about people who chose thew wrong roofer. In fact, if you have driven around enough you've most likely seen some really bad metal roofs. And that's just what you see from the road. Plus, there's a lot more to a metal roof than the aesthetics.
So how do you choose the right metal roofer for your project?
First, find a roofer that has been in business for many years. Experience is vital in the metal roofing business.
Second, ask for references, not just one or two but as many as they will give you. Anyone can give you a handful of people that will say that they have done business with a company and that they are happy but often when you start digging you find out that maybe the company isn't being 100% straight up.
Next, check those referrals, just to make certain. Then you need to know what to look for as far as the quality of the product, the gauge of metal, the installation approach a company takes and the capability of the team. These are all significant factors in the final outcome of your metal roof... and your satisfaction.
Also, review their guarantee. Make sure it's solid, but remember, a guarantee is only as good as the company that's providing it.
As you can clearly see, it's very important to choose the right metal roofing company. Below you will find several reasons why you might want to consider Stump Roofing as your roofing contractor. However, if we haven't answered your questions here, feel free to give us a call or drop us a line. We are always happy to help people in our community.
Thanks for your time,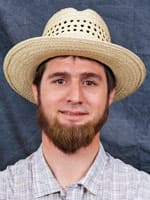 Nelson Stump

STUMP METAL ROOFING...

WHAT MAKES US

BETTER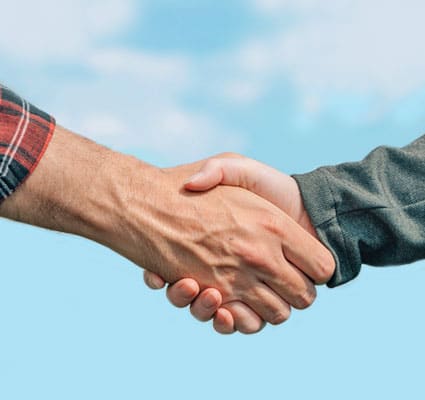 OUR BELIEF IS THE FOUNDATION OF OUR APPROACH
Maybe we're a little bit old-fashioned. We believe in characteristics like Honesty, Integrity, Quality Workmanship, Hard Work, Complete Customer Satisfaction and Safety. Those are our values, not a mission statement. We believe that those values are a big part of what makes us successful, but even if they're not, we wouldn't change, because those values make us who we are.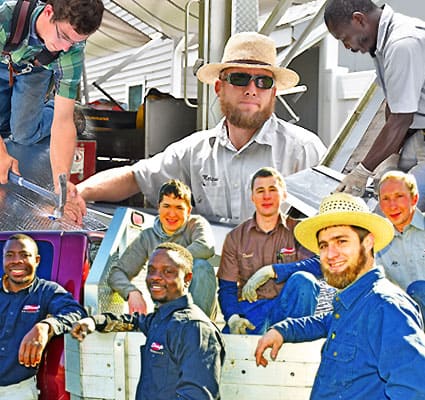 THE STUMP TEAM
The Stump Roofing Team is the most experienced metal roofing team in Michiana. What sets our team apart is a combination of characteristics as well as experience. Our team has a positive attitude, we love what we do, we work together like a well-oiled machine and we truly appreciate our customers. We all believe, their satisfaction is our main goal!
See more about Our Team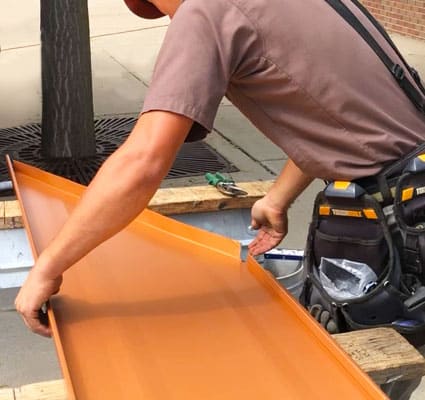 OUR PRODUCTS
At Stump Roofing we use nothing but the highest-quality roofing materials. That includes our wood base products, insulation and of course our metals. We do not skimp on gauges of metal (one of the places other metal roofers end up with a very poor final product). We only use materials that are proven which helps us give you the very highest quality metal roof possible!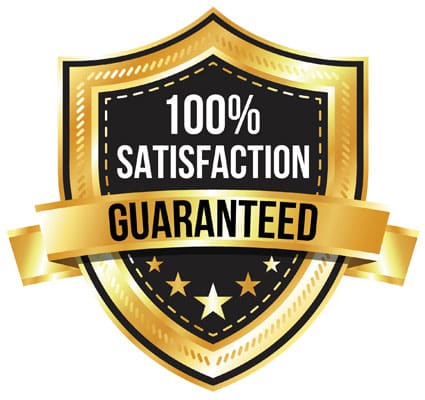 OUR 100% CUSTOMER SATISFACTION GUARANTEE
For us this is the easiest part of the job, giving our customers peace of mind. Why is it easy? Because at Stump, we know that by using the very highest quality materials and employing the most experienced, most talented and most conscientious team, when the job is finished, it's finished to perfection. Plus, for us, we want to have customers who appreciate us and are happy with us. If you treat your customers like family, you'll keep them forever!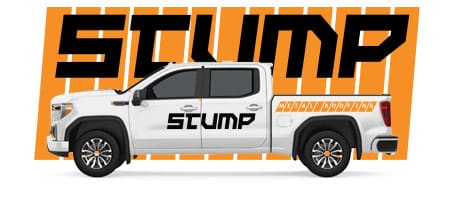 STUMP ROOFING MICHIANA'S METAL ROOFING COMPANY
Call us for your FREE QUOTE
AT STUMP ROOFING WE LOVE HAPPY CUSTOMERS

see what they have to say about us!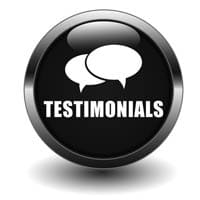 Jenny R
Stump put the most beautiful metal roof on our home that I have ever seen. Our house is the envy of the neighborhood.
Jackie E
Stump quoted our roof and estimated it would be installed within 30 days. They actually had it installed within 10 days. Stump is a company that under-promises and over-delivers.
Don, Steve & Ed
Stump Roofing is by far the best roofer we've ever worked with. We manage and remodel several properties and we've had roofs installed on most of them... and no one does it better than Stump.
Dana & Steve P
What a great experience dealing with Nelson and his crew. The Stump Roofing Team is beyond good, they're great!

CONTACT STUMP ROOFING FOR A QUOTE ON YOUR METAL ROOF 574.238.4696
Call us and we'll help you figure out the best style, color and type of metal roof for your project.
CALL IF YOU'D LIKE TO KNOW MORE ABOUT THE ADVANTAGES OF METAL ROOFS
One of the aspects that we appreciate most about our industry is getting to know our customers. We are fortunate that we have worked with hundreds of customers over the years and installed some of the most beautiful metal roofs in the nation. We have found that sometimes just getting to know someone helps us understand their objectives and needs which often enables us to help them achieve their goals when it comes to metal roofs.
Plus we simply enjoy getting to know good people.

CALL OR CONTACT STUMP ROOFING TODAY!